Why Choose PVC Folding Doors: The Perfect Home Solution
PVC folding doors offer smart, stylish solutions that enhance the overall beauty and functionality of any living space. Combining durability, versatility, and affordability, these contemporary doors are increasingly popular with homeowners. Let's take a deep dive into why PVC folding doors are a top choice for modern homes.
PVC folding doors with their foldable panels offer a space-saving and versatile way to maintain a seamless ambience. Whether used as room dividers, wardrobe doors or dividing areas, these doors fold back easily to give an open, spacious feel. Not only does this add flexibility in furnishing arrangements, but it also maximizes room functionality by creating designated areas while still retaining an open concept.
The PVC folding door is made of high-quality PVC material, which has excellent durability and service life. These doors are dent, scratch and moisture resistant to withstand the daily wear and tear of a busy home. Plus, its smooth surface is easy to clean with just a quick wipe to maintain its pristine appearance, making it ideal for busy homes or areas prone to moisture like bathrooms and kitchens.
PVC folding doors are praised for their excellent thermal insulation properties. The strong PVC material can effectively block the airflow, keeping your home warm in winter and cool in summer. This in turn helps reduce energy consumption and lower utility bills. In addition, PVC folding doors also help minimize noise transmission between rooms, creating a peaceful and peaceful living environment, ideal for families with active children or buildings with shared spaces.
PVC folding doors are available in a variety of designs, colors and finishes, allowing homeowners to perfectly match their interior decorating style. From sleek modern to traditional rustic, PVC folding door options are available to suit any room aesthetic. The ability to customize door dimensions further adds to the adaptability and utility of these doors, making them suitable for both residential and commercial spaces.
PVC folding doors offer a range of benefits including versatility, durability, energy efficiency and customizable designs. Embrace the convenience and style of this modern home solution today!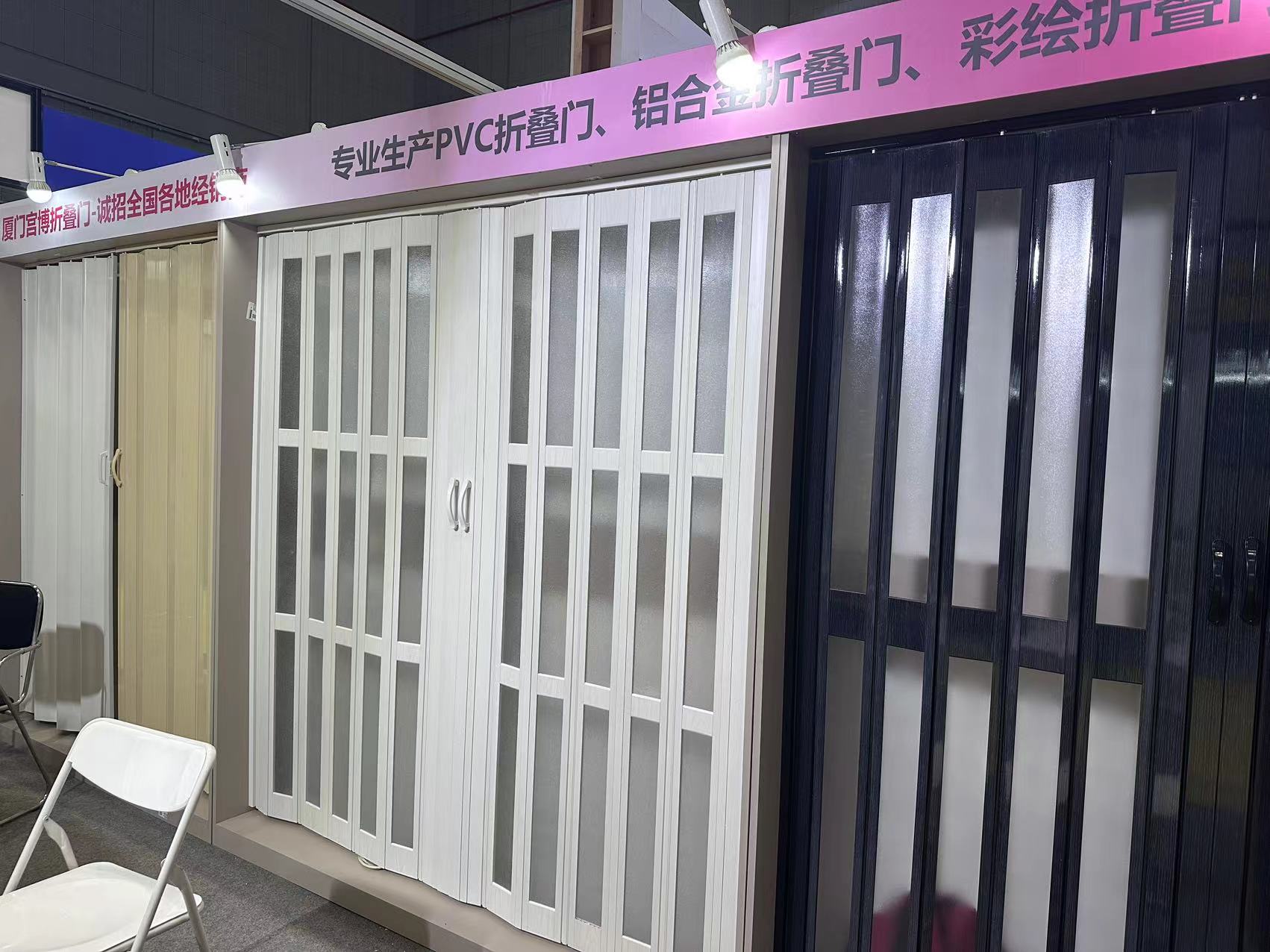 ---
Post time: Aug-17-2023